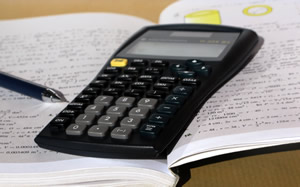 I am a fully qualified mathematics teacher with over 20 years of experience. I have taught in a number of schools around Nottingham and I now work as a private maths tutor. I have a BSc Hons Degree in Mathematics from the University of Sheffield and a PGCE from the University of Nottingham. I also have an enhanced disclosure DBS (CRB).
My experience has included:
teaching GCSE, AS & A-Level maths in schools in the Nottingham area,
teaching Gifted & Talented maths classes for years 6 to 11 at the University of Nottingham,
working with adult learners re-taking GCSE maths and preparing for numeracy tests,
teaching Gifted & Talented maths classes in primary school,
working in Nepal teaching maths and English to hospital staff.
Private Maths Tutor Testimonials
Dave was a maths tutor for myself and my brother for four years. We were lacking in confidence and skill and wanted to do the best we could in our GCSE's. We both benefitted greatly from Dave's tutoring and we both exceeded our expectations in our exams and were thrilled with this. Dave was reliable, professional, patient and extremely skilled at tutoring. He made maths enjoyable for me by tailoring his teaching to ways that worked and made sense to me. As a family we cannot recommend him enough!
I found Dave to be a very helpful tutor. He had a calm, easy-going attitude and was never chastising or impatient. Each session he would bring material he had prepared for the relevant topic, which I thought was extremely helpful. His way of explaining things was clear and straightforward, and he often was able to simplify topics I had been struggling with. Overall his help proved to be invaluable in assisting me to gain the grade I wanted.
I was worried about taking the professional skills test, as I had not done any maths since I was 16. Working with Dave really gave me confidence and meant I could pass the test first time. I would recommend him, whether it be just as a quick reminder to mental maths or to thoroughly go through the whole test. I couldn't have passed without his help!
When our eldest son needed to advance his predicted grade at A Level from a C to a B by doing a resit of part of his AS Level we thought he would benefit from having a private maths tutor. Our son really enjoyed Dave's teaching methods and looked forward to their sessions. As he gained the predicted grade he needed and got on well with Dave we decided to keep the sessions going for his A Level. Our son got a B in the A Level and this enabled him to get into his first choice of university.
Dave was always well organised and his planning was thorough. He worked very well as part of the Mathematics Faculty team and was a valued member of the pastoral team in his role of form tutor. He was supportive and understanding, comfortable working with all. I would recommend Dave highly to work with students of all ages and abilities.
The Head Teacher and staff of College House Junior School have been particularly impressed by the creativity that Dave has applied, which has enabled the children to access more challenging problem solving activities with great enthusiasm. He is always thoroughly prepared for sessions with a range of ideas and resources which stimulate the children's curiosity for the subject, while also helping to build on their mathematical capabilities. Dave is also able to quickly grasp the levels at which the children are working, in order to adapt his activities to meet their needs and apply suitable degrees of challenge.

The children who have worked with Dave in the past have always been extremely complimentary about his lessons and come back to the classroom buzzing with excitement about what they have been working on that day. They always look forward to their sessions and their enthusiasm is passed on to other children in the class who strive to be able to join his group as the year progresses.